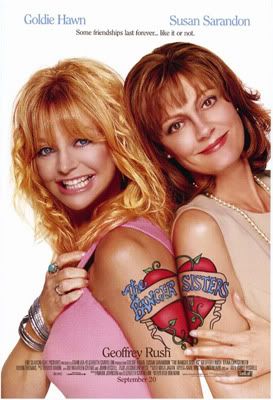 An awful film without a single authentic, truthful moment; starts out dreadful, quickly degenerates into repulsive. And what's its message? It's fine to be selfish & self-absorbed as long as you're happy? A suburban life of success & achievement is for squares? If you're untruthful about every possible detail regarding your past, your spouse should be wryly amused rather than infuriated about being lied to for years?

UPDATE: The core themes of the film were repugnant.

How could someone justify keeping an enormous secret from their spouse? To say that one's past is no one else's business is disingenuous at best, and hypocritical at worst. If you were in their shoes, would you feel betrayed?

When you make the choice to share your life with another, whose best interest do you serve by hiding that information? Theirs? Or yours? This brings up once again the issue of selfishness, of narcissism.

Here's the thing about secrets…they always come out. Nothing stays hidden forever. To keep a secret is to admit tacitly that it's shameful. No one ever keeps good secrets.
"My love, I have a huge confession to make. I'm… I'm… a Nobel Laureate! I'm so sorry, I'm so sorry… I was hoping you wouldn't have to find out like this!"
Yeah, that never happens.

Updated Sunday, September 25, 2011